Weathersfield Weekly Blog, May 27 edition (early for Memorial Day)
Loons are nesting on area lakes and ponds.
Give them plenty of space and you'll have babies to watch over the next few months.
More Loon photos:
CLICK HERE
---
Heads Up-No Weathersfield Weekly Blog on Monday, June 5th
I'll be in CBHM Clean-up mode (I'm one of two Race Directors for CBHM)
The Weekly will return on May 12th.
Good luck to ALL our local runners
Running in the 31st running of the Covered Bridges Half Marathon
See you at the finish line!
Elissa Kellner Brownsville VT
Emily Weld Brownsville VT
Rebecca Crosby Hartland VT
Denise D'Abramo Hartland VT
Cindy Hampton Hartland VT
Jennifer Hannux Hartland VT
Barbara Kessler Hartland VT
William Leathers Hartland VT
Jacob Holmes North Hartland VT
Maria Bell Perkinsville VT
Christina Mas Perkinsville VT
Alijah Webb Perkinsville VT
Lisa Marks Proctorsville VT
Boolie Sluka Proctorsville VT
Cara Goodenough Reading VT
Ann Kobylenski-Sanderson Reading VT
Kelly Burton Springfield VT
Beth Ann Drinker Springfield VT
Mariah Dufresne Springfield VT
Josh Dufresne Springfield VT
Sarah Flore Springfield VT
Zedekiah McNaughton Springfield VT
Nathan McNaughton Springfield VT
Marina Wood-McNaughton Springfield VT
Lauren Ricca Weathersfield VT
Nicole Gilbert Windsor VT
Lillian Merriam Windsor VT
Bethann Swartz Windsor VT
And THANK YOU to all the local people who are volunteering at the race!
You know who you are and the CBHM Race Committee really appreciates your help.
The town has announced an ARPA public input meeting on June 8th at 6:30pm. at the 1879 Schoolhouse in Perkinsville.
The purpose of this meeting is to hear everyone's ideas about how to best utilize the Town's remaining American Rescue Plan Act funding.
They will do a round table discussion and everyone that joins will have opportunity to share their ideas on the expenditure of these funds.
On June 19th they will be distributing a report to the Selectboard that contains all of the ideas they've heard, and recommendations on how to allocate the remaining funds.
They are interested in combining other grant opportunities with the town's ARPA funds to maximize the town's dollars.
So if you have an idea to share, the town will do some research to see if there's any other grant opportunities that they can apply for.
If you have any questions please contact:
Brandon Gulnick, Town Manager
townmanager@weathersfield.org
(802) 674-2626
---
Season opening of the Weathersfield Historical Society June 10, 2023, 12-4 pm
Join The Weathersfield Historical Society at the Rev. Dan Foster House, 2656 Weathersfield Center Rd, Weathersfield, for an Open House and Forge Demonstration.

Following two years of Covid closures and then major repairs last year which closed the house for a third season, they are opening the doors and welcoming visitors once again.
There will be tours, refreshments and a working forge.
Publications will be on sale.
Historical house museum will be open regularly through Labor Day on Saturdays from 12 - 4 pm. Donations are welcome and help them with upkeep of the buildings.
---
The Hall Art Foundation is pleased to announce an exhibition by famed American artist Andy Warhol to be held in its galleries in Reading, Vermont from 13 May – 26 November 2023.
Cultural icon, celebrity and provocateur, Andy Warhol produced works that are instantly recognizable and have inspired a generation of artists. Seriality and appropriation were signature aspects of Warhol's painting and sculptural practice.
He often made many different versions of the same subject, perhaps most famously with his iconic multi-part work, Campbell's Soup Cans (1962) which depicts 32 different versions of a Campbell's soup can. Shortly after completing these works, Warhol began to make paintings using silk-screens, a process that greatly facilitated his explorations of image multiplicity.
For any given subject, Warhol might use several different source images, producing multiple versions of each picture, sometimes in different sized formats, or sometimes using different color combinations for the silkscreen inks and paints, or sometimes both.
In other cases, he would use the same exact silkscreen and the same color silkscreen inks and paints, allowing the randomness of the screening process itself to introduce variations in tonality and color saturation in the individual paintings.
---
Book Fair at WS May 30 & 31
The Scholastic Book Fair will also be open for families during the art showcase event on
Wednesday, May 31st from 5-6 pm.
Please help support the library - Scholastic points are given based on the total dollar value of the books sold during the fair which will help provide new books for the students to borrow.

The ewallet option of payment has been a big hit and is available for this fair. Signing up will enable your child to be able to shop without bringing money to school. (Balances on ewallet can not be refunded. However, they do carry over to the next fair or students may use the money to purchase books online.) If you are interested please go to Scholastic.com/fair and sign up.
---
Local trails to explore: CLICK HERE

---



May is National Bike Month, promoted by the

League of American Bicyclists

and celebrated in communities from coast to coast. Established in 1956, National Bike Month is a chance to showcase the many benefits of bicycling — and encourage more folks to giving biking a try.





In 2023, we'll be celebrating ways to #BikeThere during National Bike Month and

National Ride A Bike Day

on May 7, 2023.
There are so many ways to celebrate Bike Month and to #BikeThere: during Bike to Work Week (and Day!), biking to coffee or around the block, and riding on May 7 for #BikeDay.
---
ICYMI (In case You Missed It)
Town/School News
Town Volunteer Vacancies
There were no appointments made at the April 17th meeting but Selectboard Chair Mike Todd read the available vacancies
a. Budget Committee (5 Vacancies)
b. Conservation Commission (2 Vacancies)
c. Energy Coordinator (1 Vacancy)
d. Green Up Coordinator (1 Vacancy)
e. Lister (1 Vacancy) f. Parks and Recreation (2 Vacancies)
g. Veterans Memorial Committee (4 Vacancies)
h. Zoning Board of Adjustment (2 Vacancies)
Anyone interested in serving should contact the Town manager
Brandon Gulnick
at 802-674-2626
Select Board



All regular meetings are broadcasted live on Comcast channel 1087, VTEL Channel 161, and SAPA.org on Wednesdays at 6:30 p.m.


Selectboard Members

and Term


Mike Todd

Chair 2024

Select Board Meets 1st and 3rd Mondays of the Month 6:30 p.m.

June 5, 19


May1 (

minutes were not posted within 5 days, a violation of the Open Meeting Law

)



*Vermont Open Meeting Law

Minute posting: Minutes of all public meetings shall be matters of public record, shall be kept by the clerk or secretary of the public body, and shall be available for inspection by any person and for purchase of copies at cost upon request

after five calendar days from the date of any meeting

.

Meeting minutes shall be posted no later than five calendar days from the date of the meeting to a website, if one exists, that the public body maintains or has designated as the official website of the body.

Except for draft minutes that have been substituted with updated minutes, posted minutes shall not be removed from the website sooner than one year from the date of the meeting for which the minutes were taken.
Weathersfield Police Blotter
Save the Dates
May 29th No School Memorial Day Holiday
May 31st Art Showcase/ Community Dinner
May 31st Spring Sports Night at 6:00 PM
June 2nd 8th Grade dinner and dance
June 7th Field Day
June 9th 8th Grade Trip
June 12th Volunteer Tea
June 14th Last day of School Dismissal at 12:00 PM
June 14th 8th Grade Graduation at 6:00 PM
Graduation Dates Across the SU
Here are the upcoming graduation dates and times across the Supervisory Union.
WINDSOR 12TH: June 2nd 6:00 p.m.
ABS 6TH: 6/15 during day 9:00 a.m.
HARTLAND 8TH: 6/13 4:00 p.m.
WEATHERSFIELD 8TH: 6/14 6:00 p.m.
WINDSOR 8TH: 6/15 6:00 p.m.
Field Day June 7th
Field day is right around the corner. This is an all day event for students to have fun and work as a team. Please have your child wear SNEAKERS and the class color. Students should bring a water bottle, hat, sunglasses, sun lotion, change of clothing, and a towel. There are water-related relays.

K – Pink
1 – Yellow
2 – Teal
3 – Purple
4 – Green
5 – Blue
6 – Orange
7 – Maroon
8 – Red



Meeting Agendas may be found HERE
Weathersfield School Board meets on Tuesdays

In Person at Weathersfield School (135 Schoolhouse Road, Ascutney)
Location: 135 Schoolhouse RD Ascutney






Weathersfield Proctor Library

Route 5 (5181 US-5 Ascutney VT 05030)
WPL Drop in Scrabble

Mondays at 1 p.m.
Please call Maureen Bogosian

for details
@ 603-252-0936



---
---
Local and State News
The Vermont Creemee Database: Vote for your favorite
Erin Petenko reporting for VT Digger

Nothing goes better with a hot Vermont summer day than a cold, sweet, creamy cone of soft serve ice cream.

Wait, soft serve? What are you talking about? There's only one type of ice cream that reigns supreme in the Green Mountain State: the creemee.

A creemee is not quite synonymous with soft serve, but they share some similarities. Both take prepared ice cream "bases" that vendors can mix flavor into and serve from the same machine, according to E.B. Flory, dairy chief of the Vermont Agency of Agriculture, Food and Markets.

Creemees, however, are supposed to contain a higher percentage of butterfat — a minimum of 14%, versus 10%-14% for soft serve, Flory said. Creemees are often sold in maple, black raspberry, vanilla and chocolate flavors, or as a twist of two flavors. They can come with toppings or be dipped into chocolate or other sauces to create a hard outer coating.

How many creemee stands are there in Vermont? Until recently, this seemed an unanswerable question. But then Secretary of Agriculture Anson Tebbetts revealed on Twitter that his agency maintains a licensing system that tracks this sort of thing.

So VTDigger did what VTDigger does: We filed a public records request.

The data we obtained shows that roughly 400 Vermont establishments have active licenses to operate "frozen dessert" machines. That count, however, includes vendors who sling creemees, as well as those who dish out soft serve.

About a quarter of the licensees were chains such as McDonald's, Cumberland Farms and Walmart. There were also some oddball spots, such as universities, movie theaters and hospital cafeterias.
Know How to Prevent Tick Bites
Wherever your outdoor adventures lead, remember ticks could be nearby. Ticks thrive in wooded and brushy areas with high grass – places like the edges of backyards, farms, trails, and sports fields. Whether you're deep in the woods or working in the garden, help protect yourself and your family from ticks and the diseases they carry:

- Use an EPA-registered tick repellent and treat outdoor clothing with permethrin.
- Wear pants, long sleeves, and high socks. Light-colored clothing can help you spot ticks more easily.
- Walk in the center of trails.
- Talk to your vet about tick prevention options for pets.
- After being outdoors, check your body, clothing, gear, and pets. Take a shower to wash off any ticks that may be crawling and to help find ticks that have attached more easily.

If you find a tick attached to your body, remove it as soon as you can. Contact your health care provider if you develop symptoms, like a fever, headache, joint pain, muscle aches, fatigue, or rash, which can start three to 30 days after a tick bite.
Get more tick tips and find videos translated in multiples languages: CLICK HERE
Gov. Phil Scott signs law nixing many driver's license suspensions
Shaun Robinson reporting for VT Digger

Starting next month, Vermonters won't lose their driver's licenses solely because they have not paid the fines for a moving violation.

Gov. Phil Scott on Thursday signed legislation eliminating the state's ability to suspend a person's driving privileges for failing to pay speeding tickets or other infractions.

The law, H.53, applies only to civil violations — the state can still suspend licenses or driver's privilege cards for criminal infractions such as operating under the influence. It will not restore driver's licenses that have already been suspended.

"The whole goal was to have license suspensions only be put forward for folks who have serious driving behaviors, and not have it be related to somebody's ability to pay a fine," said Rep. Karen Dolan, D-Essex Junction, who sponsored the legislation.

Under existing law, Vermonters have 30 days to pay off the costs associated with a moving violation before the Department of Motor Vehicles can suspend their license. The state charges $80 to get it reinstated, though that fee might be reduced or waived at a judicial hearing.

But many people cannot afford to pay the fines from a traffic violation, and when their license gets suspended, they just keep driving away, according to Marshall Pahl, the state's deputy defender general. In most cases, Pahl said, those people are not trying to skirt the law for the sake of it — they just need to be able to get to and from work.

His office has repeatedly seen a damaging cycle play out in which people accumulate multiple charges of driving with a suspended license, which can become a criminal offense.

Just shy of 4,000 Vermonters had their license suspended last year for failure to pay moving violation fines, according to data from the Legislature's Joint Fiscal Office, representing about 45% of all license suspensions in the state.

Because fewer people will be paying the license reinstatement fee as a result of H.53, the fiscal office estimated the state will miss out on some $200,000 in annual revenue to its transportation fund. That fund receives about $300 million total a year.
Celebrating Hummingbirds
It's easy to make hummingbird food with just table sugar and water. We'll tell you all you need to know:

Use table sugar rather than honey to make hummingbird food—when honey is diluted with water, bacteria and fungus thrive in it.
The normal mixture, especially ideal during hot or dry weather, is ¼ cup of sugar per cup of water.
During cold, rainy, or foggy conditions when fresh water is plentiful but birds need more energy, it's fine to make the mixture ⅓ cup of sugar per cup of water.
Concentrations of sugars in natural nectars vary within about that range.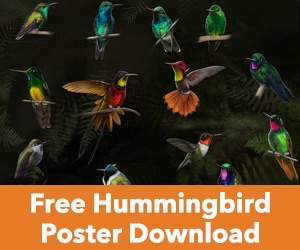 If you mix up small quantities of sugar water every day or two, there's no need to boil the water. But if you mix up larger batches and refrigerate part for later use, then it's wise to make the mixture with boiling water.

Note: There's no need to add red food color to sugar water, or to use red-colored commercial mixes.
Nectar in flowers is clear, after all, and red food coloring may be harmful for hummingbirds.
It's the flowers themselves that are brightly colored, not the nectar—and that's why hummingbird feeders typically are designed with red parts to attract the notice of hummingbirds.
Incarcerated man alleges Springfield prison superintendent ignored report of sexual abuse by officer
Ethan Weinstein reporting for VT Digger

A person who was incarcerated at Southern State Correctional Facility in Springfield has sued superintendent Mike Lyon, claiming Lyon ignored his attempt to report a corrections officer's sexual abuse against him.

In an interview and in court documents, Michael Lewis, 42, said he brought his allegations to a peer counselor in the months before Lyon was placed on administrative leave amid an investigation into unspecified misconduct allegations on April 13.

The Vermont Department of Corrections announced last week that the investigation had cleared Lyon of wrongdoing. He was returned to his post.

It's not clear whether Lewis's allegations are linked to Lyon's paid leave. Corrections officials declined to comment, and Lyon did not respond to an email.

Lewis, who is now lodged at the Northern State Correctional Facility in Newport, filed his lawsuit against Lyon and two other Southern State employees in Windsor County civil court on May 5, alleging denial of due process, cruel and unusual punishment, deliberate indifference and retaliation related to the alleged sex abuse and response. He is seeking a total of almost $2 million in damages from the three defendants and asking a judge to allow him to represent himself.

The Department of Corrections is not named in the suit. The defendants have yet to file a response in court.

In the 25-page handwritten court filing and in video interviews from prison, Lewis said he had a good relationship with Lyon. The two have known each other since about 1998, when Lewis was lodged at the prison in Newport and Lyon worked there, he said.

But Lewis wrote that when he tried to tell Lyon about a female corrections officer sexually touching, kissing and propositioning him, the superintendent tried to remove himself from the situation in order to protect himself.

In an interview, Lewis asserted that Lyon told him, "You can't report this with me." When other prison officials later learned about the allegations, Lewis claimed in his lawsuit, Lyon "cornered" Lewis and suggested the episode could hurt his reputation.
READ MORE
Sing & Play Festival 2023
The event included 342 performers with 400 plus dancers and participants.
The weekend saw an audience 1,000+ plus 144 online viewers for the 12 recitals.
Suzuki Showcase 2023
Sunday, June 21, 2023
The weekend ended at the Lebanon Opera House for the Suzuki Showcase.
More photos from the Sing Play Festival: CLICK HERE
More photos from the Suzuki Showcase at Lebanon Opera House: CLICK HERE
Things to Do In and Around Weathersfield
Get Outdoors, Entertainment, Classes, Workshops
Bird Walks hosted by Ascutney Mountain Audubon Society.
Saturday, June 3, 2023 Windsor Grassland Wildlife Management Area, Windsor, VT
Bird walk at 7 a.m.
Walk will run from 7:00 a.m. to 12:00 p.m. Attendees should meet at the pump house parking area on Marton Rd. Directions: Coming from the south, take RT 5 into Windsor, turn west onto State St., continue straight onto Hunt Rd. for 2.2 miles, turn right onto Marton Rd. and continue until the pump house. If coming form the north, take County Rd. south, turn right onto Weeden Hill Rd, turn right onto Marton Rd. In both cases park at the pump house parking area near the intersection with State Farm Rd.
Point of Contact: Ken Cox, kencox5@gmail.com.

For the latest bird sightings see: https://ebird.org/hotspot/L725081
---
Children's Fishing Derby June 10th 10 a.m.-2 p.m.
---



13th Annual Vermont Adaptive Charity Challenge presented by Killington Resort June 17th

GOAL: To raise more than $300,000 from this event for adaptive sports and expensive adaptive equipment at Vermont Adaptive - which allows us to share our passion for sports and the outdoors with people of any ability

Location: Killington Resort's Skyeship Base Lodge/Area, Route 4, Killington

Activities on Saturday
In addition to the road bike routes Saturday morning (returning to the original routes), you can now choose to mountain bike, gravel ride, paddle, hike, or participate virtually.

Online Silent Auction
The famous silent auction is online and will be live June 1 for you to start bidding. We'll display the items at the Festival, and the online auction will close at 4:30 p.m. at the end of the day's event.

Beverages & Food Trucks
Lawson's Finest Liquids, 14th Star Brewing, Stowe Cider, Skinny Pancake, Fork in the Road, Sustainable Eats, Taco Truck All Stars, and more.

Festival, Live Music & Huge Vendor Village
Come check out Turtle Fur, Vermont Mountain Bike Association, Luce Farm Wellness, Treeline Terrains, Bike-On, SDR Clothing, REI, Til I Die, Vermont State Parks, and more. Plus an appearance by Smokey Bear, Kid's Activities, 802 Events Photo Booth, and LIVE music with Jamie's Junk Show with the Deep Banana Blackout Horns.

Appreciation Gift When You Raise $150 or More
Includes:
- Special Event Tee Shirt
- The First 500 People to Raise $150 Receive a Killington Ski/Bike Ticket

Loads of Incentive Gifts for Your Fundraising Efforts
- Cycling Jersey, Mountain Bike Jersey or Hoodie - watch for images coming soon!
- YETI Lunch Pail, Thule Bags, Skis and More!
REGISTER






---
The race is held in memory of Laura Cody McNaughton who died in a tragic car accident on June 28, 2018 and raise funds for the scholarship fund in her name.
Energy at this event is fun, supportive and full of smiles as individuals and families participate in something Laura loved to do all for a meaningful cause.
The event will consist of two races held on Saturday, June 24, 2023: an approximately 1/3 mile kids 12 and under fun run starting at 8:30 A.M. followed by a 3.1 mile (5km) race starting at 9:00 A.M for all ages and abilities.
Location
The starts for both races will be located near the intersection of the Plains and Reservoir Roads. The 3.1 mile race will be an out and back race on the scenic dirt road known for its lack of change in elevation.


Plenty of post-race snacks and swag will be offered!
(Contact them if you'd like to become a sponsor or make a donation to the raffle).
Proceeds from the event benefit the Laura Cody McNaughton Memorial Fund and its annual scholarship which will be awarded to a graduating senior who exemplifies Laura's leadership and giving spirit, and, is pursuing further education and training in a field where these principles may be put into practice.
Race Co-Chairs: Ethan McNaughton and Lisa Gleeson.
The Frippery is Coming-August 18 and 19
Weathersfield Historical Society Announces
the return of the Frippery this August!



The event will be held on
August 18th and 19th.
Start putting aside those items for this special occasion. Details to follow.
Questions please call Maureen at 603.252.0936.
Lake monitors needed in Windsor County
Do you enjoy being on the water? If you own a small paddle-powered or motor-powered boat and can commit to getting out on your lake or pond once every 10 days between Memorial Day and Labor Day, then being a lake monitor could be for you,
Volunteers from the Black River Action Team will be tackling lakes and ponds around Windsor County, but there are several still in need of a person to take on the role of lake monitor. All training and equipment are provided. All that's required is your enthusiasm for healthy water and an hour or so every 10 days. Water temperature and clarity data as well as visual observations will be collected during each visit, and samples will be collected and need to be delivered to a prearranged drop site in a timely manner.
The water bodies in need are Knapp Brook Pond Number One and Knapp Brook Pond Number Two in Cavendish/Ascutney, Stoughton Pond in Weathersfield, and Amherst Lake in Plymouth.
To learn more or to volunteer, please contact B.R.A.T. Director Kelly Stettner right away at
blackrivercleanup@gmail.com
, or by leaving your contact information at 802-738-0456.
Meet and Greet Tickets available, hosted by Hartford Dismas House
Pat Metheny Side-Eye, Wednesday June 7 TICKETS
LOH-FREE Hootenanny June 10: Beecharmer, Cold Chocolate, Jacob Jolliff Band
Learn MORE
4-8:30 p.m.
Gates at noon, River Park West, Lebanon NH
Arrival from Sweden-The Music of ABBA August 8 TICKETS
Bizet's Carmen July 16-21, 2023 TICKETS
Rodgers and Hammerstein's Carousel
July 27-30, 2023 TICKETS
---
Exercise
Yoga
Within Reach Yoga

at the 1879 Schoolhouse in Perkinsville, VT
You must

Register

for each class at least a day ahead by

emailing Lisa

.

(Class sizes limited to 7.)
March Classes Mondays and Tuesdays
Monday evenings 5:30-6:30 p.m.
May 29
Lynn Beach will substituting for Lisa G. on Mondays in May
Slow Flow, Rest + Restore

Tuesday Morning 9-10 a.m.
Walk-ins can register up to 24 hrs. ahead by emailing Lisa and are available on a first-come, first served basis (classes fill early!).
Please arrive 5-15 minutes early with your own props and mats.
REFRAIN FROM: Wearing ice cleats (into the building), shoes, perfume, or cologne in the practice space. Do not come to class if you are feeling ill.

---
Workshops Online
Vermont Online Workshops
Lots of events and movies online. Contact: AARP Vermont Email: vtaarp@aarp.org with questions.
Visit Our Local Restaurants
Bistro Midva
Midva is open Wednesday-Saturday 4:30-9:30 p.m. (Closed Sunday, Monday and Tuesday) Call (802) 299-1553 or visit their
FACEBOOK PAGE
for more information.
The Copper Fox
56 Main St., Ste. 1 Springfield, VT 05156
(802) 885-1031
Dinner 5:00pm - 9:00pm
Sunday Hours 5:00pm - 8:00pm
Wednesday through Sunday (Closed Monday and Tuesday)
Call ahead for take out (802) 674-9859
93 Pleasant St. Claremont, NH (in the space formerly occupied by Dusty's Café)
Thursday, Friday, and Saturday 7 a.m.-3 p.m.
In

n at Weathersfield
(802) 263-9217
Maebellines
(802) 591-4311
12 Clinton Street, Springfield, VT Open for breakfast and lunch, daily except Sundays.


Outer Limits Brewing
(802)-287-6100
Closed Mondays and Tuesdays; Wednesdays and Thursdays 3-8 p.m.; Saturdays noon-8 p.m. with LIVE MUSIC; Sundays noon-6 p.m..
60 Village Green, Proctorsville, VT 05153
Springfield Diner-seating inside/outside daily 7 a.m.-2 p.m. Ice cream shop open Thursday-Sunday 1-7 pm. Daily specials.
Tuesdays-Sundays 11:30 a.m. until 9 p.m. (they stop cooking at 7:30 p.m.)
4261 Route 106 in Perkinsville, Downers Four Corners to the locals.
---
Food Assistance
Weathersfield Food Shelf in Perkinsville.


The food shelf is open 2:00 pm-4:00 pm on the 2nd and 4th Thursdays of each month.

The Weathersfield Food Shelf is located in the 1879 Perkinsville Schoolhouse at 1862 Route 106 in Perkinsville. The Food Shelf has lots of good food to offer!




Call the Weathersfield Town Office to be refereed to a volunteer, visit the

Weathersfield Food Shelf Facebook page

and leave a message, email

weathersfieldfoodshelf@gmail.com


Donations of non-perishable food are always welcomed and may be dropped off at the facility during open hours or placed in the collection box at Martin Memorial Hall. For more information, call 802-263-5584 or email

weathersfieldfoodshelf@gmail.com

.



Hartland Food Shelf in Hartland.

4 Corners UU Church Fridays 8-10 a.m., Saturdays 10 a.m-2 p.m.



Reading-West Windsor Food Shelf

in Reading. Mondays 2-4 p.m. and Thursday 4-6 p.m. Stone School 3456 Tyson Rd, Reading.
---
Vermont State Resources and
COVID-19 Response Information
GET VACCINATED

and GET YOUR BOOSTER

Do it for Yourself, Your Family, Your Community
Mt. Ascutney Hospital and Health Center is now offering
walk-in service
on weekday afternoons for people ages 2 and older, according to a news release.
The visits are available for urgent, but non-emergency medical needs Monday through Friday from 1 to 5 p.m. Patients can check in at the hospital's central registration, through the main entrance.
Some of the conditions appropriate for care through walk-in services are minor cuts and burns; urinary tract infections; strains and sprains; minor fractures; rashes; and ear, sinus and eye infections. In addition, X-ray and lab services are available on-site.
A nurse will be on hand to determine if a patient's condition calls for transfer to the emergency department.
---



Never miss out on future posts by following

Weathersfield Weekly Blog

.



Nancy Nutile-McMenemy

is an Upper Valley freelance photographer and writer who loves paddle, hike, attend concerts and local events in and around Weathersfield and the Upper Valley.
Scan this QR Code to see all the latest photos in my Galleries
or visit: www.photosbynanci.com